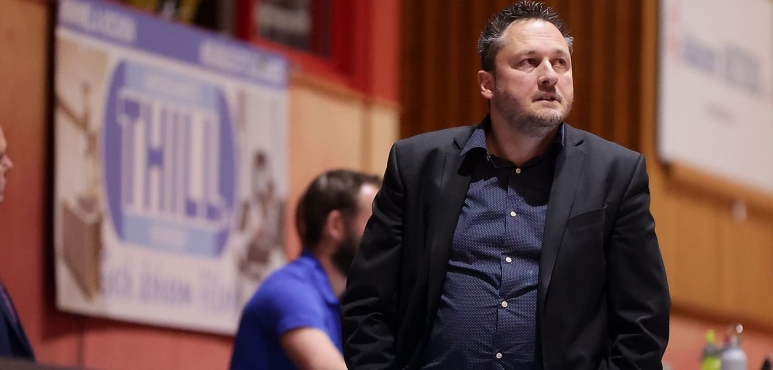 ---
Profile
Kresimir is a hard working, motivating and enthusiastic coach who is always pushing his teams to the best results, no matter what individual stars and names he is working with. He knows how to play a modern and attractive basketball with strong and aggressive defense as a base together with lots of transition offense and easy points. He is always paying attention to young players in a way of their individual development. Beside the court is Kresimir using modern tools for scouting and team briefings. He is using his expertise to teach in several basketball clinics for coaches and basketball camps all over the Europe.
Kresimir loves to face vast challenges and accomplish ultimate goals through his workaholic and passionate approach.
Also, basketball challenge 2016 push him to work and coach In Asia, and work as consultant, Associate Head Coach in China and Taiwan, running several coaches educational clinic.
1994-1995

:
WBC Lokomotiva Zagreb, cadets
Head Coach
1995-1996

:
WBC Lokomotiva Zagreb, juniors
Head Coach

1996-1997

:
Hrvatski Dragovoljac, women team
Coach Assistant
, also head coach of youth teams
1997-1998

:
Hrvatski Dragovoljac, women team
Coach Assistant
, also head coach of youth teams
1998-1999

:
Hrvatski Dragovoljac, women team
Coach Assistant
, also head coach of youth teams
1999-2000

:
BC Posusje (Bosnia)
Coach Assistant
, also head coach of youth team
2000-2001

:
Womens Sparta Bertrange (Luxembourg)
Head Coach
2001-2002
: Etzella Ettelbruck (Luxembourg)
Head Coach
2002-2003

:
Etzella Ettelbruck (Luxembourg)
Head Coach
2006-2007
:
BC CSKA Sophia (Bulgaria-A1), started the season as a Coach Assistant, in Nov.'06 promoted to a Head Coach
2007-2008

:
Al Ahli Jeddah (Saudi Arabia-D1)
Head Coach
2008-2009

:
Al Hilal Riyadh (Saudi Arabia-D1)
Head Coach
2009-2010

:
Amicale Steinsel (Luxembourg-Diekirch League)
Head Coach
2010-2011

:
Amicale Steinsel (Luxembourg-Diekirch League)
Head Coach
2011-2012

:
Amicale Steinsel (Luxembourg-Diekirch League)
Head Coach
2012-2013

:
Allianz Swans Gmunden (Austria-A Bundesliga)
Head Coach
2013-2014

:
Allianz Swans Gmunden (Austria-A Bundesliga)
Head Coach
2014-2015

:
Basket Swans Gmunden (Austria-A Bundesliga)
Head Coach

2015-2016

:
Fubon Braves (Taiwan-SBL)
Coach Assistant

2016-2017

:
KK Tajfun Sentjur (Slovenia-Liga NovaKBM)
Head Coach
2017-2018

:
BBC Etzella Ettelbruck (Luxembourg-Total League)
Head Coach
2018-2019
: BBC Etzella Ettelbruck (Luxembourg-Total League)
Head Coach
2019-2020
: BBC Etzella Ettelbruck (Luxembourg-Total League)
Head Coach
2020-2021

:
BBC Etzella Ettelbruck (Luxembourg-Total League)
Head Coach
2021-2022

:
BBC Etzella Ettelbruck (Luxembourg-Total League)
Head Coach
2022-2023

:
BBC Etzella Ettelbruck (Luxembourg-LBBL)
Head Coach
---
HONOURS
ACHIEVEMENTS
Coach Assistant: Luxembourg U18 Women National Team -2001-02
Coach Assistant: Luxembourg National Team -2001-03
Luxembourg Cup Winner -2002, 19
Head Coach: Luxembourg Youth National Team -2003-05
Head Coach: Luxembourg National Team -2004-06
Luxembourg Cup Finalist -2011, 18, 20
Austrian Cup Finalist -2014
Taiwanese SBL Semifinals -2016
Luxembourg League Finalist -2018
Luxembourg League Champion -2019
Luxembourg League Regular Season Champion -2019, 21
Luxembourg Supercup Winner -2020
Luxembourg League Semifinals -2021, 22
---