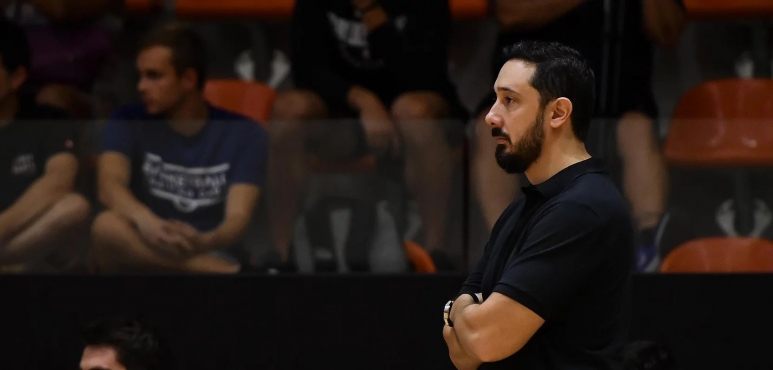 ---
Profile
Christian Crudeli is a professional basketball coach with a lot of experience in the basketball environment. He got it over the years in different countries as a coach, scout, clinician, consultant, running clinics and workouts for players at all levels from all over the world.
​During the last 16 years he has been working as coach & scout, with senior pro teams and youth divisions in Spain.​
Thanks to his knowledge and the passion that he shows for basketball he is often hired as a head coach at basketball camps, pro camps for running coaching clinics and training sessions, working with coaches from all over the world.
Over the years he specialized in technical and tactical skills for players at all levels, from the beginners to the professional level, as well as athletes. He also provides consulting to coaches regarding playbook, scouting, video, and game planning.
Founder of "CC Basketball Academy" with the aim to transmit his knowledge and experiences to players around the world. He wants to coach, mentor, teach, lead and inspire young people and pro players on their basketball careers.
---
Head Coach:

2009-2010
: Alginet Basketball Club
2010-2011
: Alginet Basketball Club
Coach Assistant:
2011-2012
: Basquet Paterna (1 Div.), also U18, U16 Head Coach
2012-2013
: Basquet Paterna (1 Div.), also U18 Head Coach
2013-2014
: Power Electronics Paterna (Spain-EBA), also Head Coach U18
2014-2015
: Power Electronics Paterna (Spain-EBA), also Head Coach U18
2015-2016
: Units Pel Basquet Gandia (Spain-EBA), also Head Coach U16 and Youth Development Director
2016-2017
: Hispagan UPB Gandia (Spain-LEB Silver), also Head Coach U18 and Youth Development Director
2017-2018
: Hispagan UPB Gandia (Spain-EBA), also Head Coach U18 and Youth Development Director
2018-2019
: UPB Gandia (Spain-EBA), also Head Coach U18 and Youth Development Director
Head Coach:
2019-2020
: CB Puerto Sagunto (Spain-EBA)
2020-2021
: CB Puerto Sagunto (EBA)
HONOURS
ACHIEVEMENTS
1 Division Champion -13

Spanish EBA Group E Regular Season Champion -15, 16
Spanish EBA Final Stage 3 Champion -16
EBA Regular season championship (18-4) -18
Second phase championship Second Final Four appearance -18
---