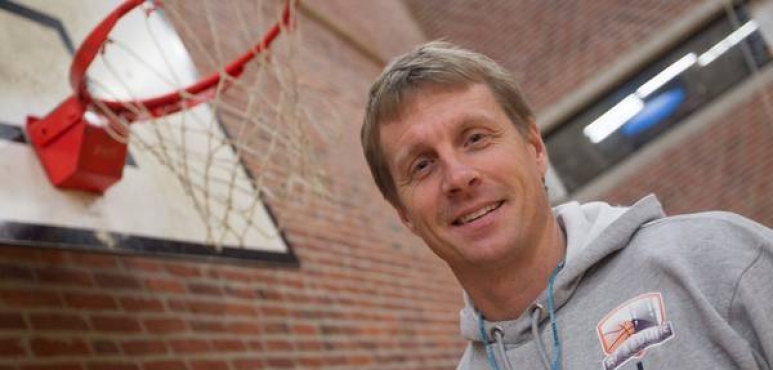 ---
Profile
Born and raised in Michigan, USA. Moved to DK in the summer of 1993, and worked as a professional basketball player and youth coach for Horsens IC. Fluent in both Danish and English. Became Danish citizen in 2000. Nearly 25 years of head coaching experience, including an estimated 10 years of head coaching experience for the Danish basketball federation, working closely with all age groups, U16, U18, U20, and senior men. FIBA certified head coach.
---
ENGLISH TEACHER AND BASKETBALL COACH AT SPORTSEFTERSKOLE SINE, Là˜GUMKLOSTER, 2005-2014
NATIONAL TEAM HEAD COACH, DANISH BASKETBALL FEDERATION, DENMARK
- 2004-2007, 2010-2013, 2014 - 2017
Worked as head coach of all age groups U16, U18, U20, and Senior Men, competing in Nordic and European Championships.
2010 Men's National Team - European C Group Champions, Malta
2012 U20's European B Group Championship, Sofia, Bulgaria
2012 U18's European A Group Championship, Vilnius, Lithuania
2014-2017/18 working with U14's and U15's and their introduction to the Danish National Team program.
HEAD COACH HADERSLEV BASKETBALL CLUB, HADERSLEV, DENMARK
- 2008-2011Head Coach for two different age groups, U18 and Senior MenLed Haderslev Basketball Club to promotion 3 years in a row (3rd Div. to 2nd Div. to 1st Div.)
HEAD COACH HORSENS IC PROFESSIONAL BASKETBALL TEAM, HORSENS, DENMARK
- 2003-2007; BC AARHUS 2013
Danish Basketliga silver medalists 2003/2004; Danish Basketliga Champions
2005/2006; Danish Basketliga bronze medalists 2006/2007.
HONOURS
ACHIEVEMENTS
Danish League Regular Season Runner-Up -05
Danish League Semifinals -05, 07
Danish Cup Semifinals -06
Head Coach: Danish National Team -10-11
European Championships Div.C in Malta -10 (Champion)
Head Coach: Danish U20 National Team -12
European Championships U20 Division B in Sofia (Bulgaria) -12
Head Coach: Danish U18 National Team -12
European Championships U18 in Lithuania -12

---