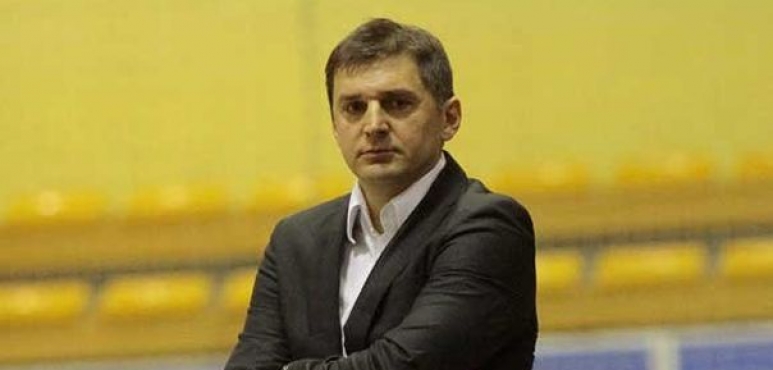 ---
Profile
After 25 years of very successful basketball career Ljuba decided to start coaching. One of the biggest motives for starting it was the fact that he was playing on pointguard position, he was working with many famous coaches and has a lot of experience in top basketball systems.... Ljuba was player of the most important and most popular Serbian clubs: Red Star, Partizan and Hemofarm and won 4 titles of Serbian & Montenegro champion.
His first coach job was junior team coach in Serbian 1st division team Vizura Beograd. In the first season club made biggest success in the youth categories by winning the 6th place in Serbian junior superleague. It was very important because young club as Vizura was in that time was never in top competition for junior. He promoted super talented Djordje Drenovac and gave him a chance to play against 2 years older players... With Dragoljub�s help, Djordje did it very successfully�. In that year, Vizura made great victories against Red Star was a champion), Partizan�
Season after, one of the biggest Serbian clubs Red Star Belgrade started with very ambitioned European program signing one of the World�s top coaches Svetislav Pesic. Ljuba was very important part of the team as a assistant coach and head coach for 2nd (young) team of Red Star which was playing in Serbian 1st B Division. With 17-18 years old kids, Dragoljub made great success and won a lot of very important games against senior teams� During that season all people who love basketball heard and remembered the names of Nemanja Nedovic, Nikola Rondovic, Lazar Radosavljevic, Djordje Gagic� Pesic�s replacement Aco Petrovic, continued work with Vidacic and put him in his coaching staff as assistant coach, too.
Professional Career
| Season | Role | Team | League |
| --- | --- | --- | --- |
| 14/15 | Head Coach | SL Takovo Leotar Trebinje | Bosnia-D1 |
| 13/14 | Head Coach | Bosna ASA BH Telecom Sarajevo | Bosnia-D1 |
| 12/13 | Head Coach | KK Varda | Bosnia-D1 |
| 11/12 | Head Coach | KK Varda | Bosnia-D1 |
| 10/11 | Head Coach | KK Varda | Bosnia-D1 |
| 09/10 | Assistant Coach | BC Red Star Belgrade | Serbia - A league |
| 08/09 | Assistant Coach | BC Red Star Belgrade | Serbia - A league |
| 08/09 | Head Coach | BC Red Star | Serbia - B league |
| 07/08 | Head Coach | BC Vizura Beograd | Junior Team |
HONOURS
ACHIEVEMENTS
Bosnia and Herzegovina League Semifinals -12
Bosnia and Herzegovina League Semifinals -12, 13
Head Coach: Bosnia and Herzegovina U20 National Team -15
European Championships U20 in Lignano Sabbiadoro (Italy) -15
---