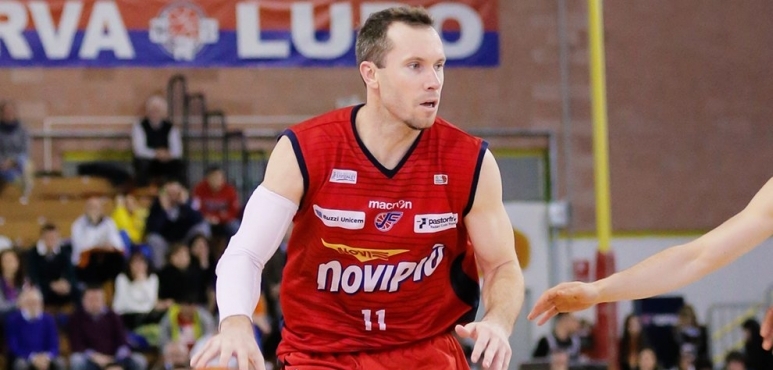 Bertram Tortona adds Blizzard to their roster
Bertram Tortona (Italian Serie A2) added to their roster experienced 38-year old Italian ex-international guard Brett Blizzard. Blizzard has played for the last four seasons at Novipiu Casale. In 40 Serie A2 games he recorded 11.2ppg, 2.9rpg, 4.1apg and 1.3spg last season. Blizzard helped them to win the regular season and make it to the final.In 2003 he was drafted by Oklahoma Storm (USBL) in third round (23rd overall).Blizzard attended University of North Carolina-Wilmington and it is his 16th (!!!) season in pro basketball.The list of the past achievements is quite long as among others he was voted USBasket.com All-TRBL Honorable Mention back in 2013.He is a dual citizen owning also American passport. Blizzard was a member of Italian Senior National Team back in 2004.He has played previously professionally in Italy (MIA-RO Cantu, Grissin Bon RE, Fortituto Kontatto Bologna, Soundreef Mens Sana 1871 Siena and Aurora Jesi) and TRBL (Wilmington SD).
On Blizzard: Very good shooter, with almost unlimited range; knows also how to create his own shot, and is a very good rebounder for his size; this is why he can play in all the three perimeter positions.