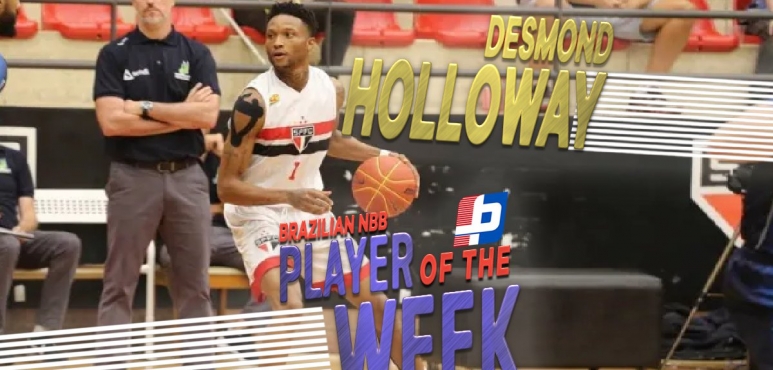 Desmond Holloway claims Brazilian NBB weekly honour
American Desmond Holloway had an amazing evening in the last round for Fortaleza and that's him to receive a Player of the Week award in Brazil for round 6.
The 30-year old guard had the game-high 34 points adding five rebounds and three assists for Fortaleza in his team's victory, helping them to crush Pinheiros (#13, 3-8) with 17-point margin 79-62. Thanks to this victory Fortaleza moved-up to the 8th position in Brazilian NBB.
In the team's last game Holloway had a remarkable 100.0% from 2-point range. He turned to be Fortaleza's top player in his first season with the team. Coastal Carolina College graduate has very impressive stats this year. Holloway is in league's top in points (2nd best: 24.4ppg) and averages solid 58.6% FGP.