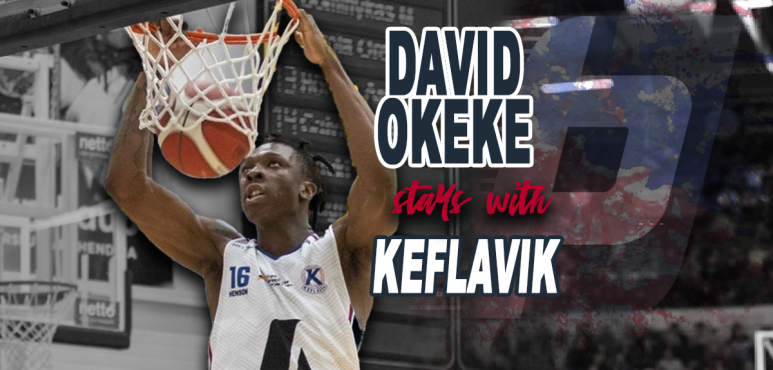 Keflavik Karfa confirms David Okeke
Icelandic team Keflavik Karfa had decided to confirm Italian talent David Okeke for the 2022/23 season. This year David averaged 19.6ppg, 11.2 rpg and 1 apg. In 2020 David had another great season, winning the Georgian Superleague title in the year of his comeback on the basketball floor. In 18 games he has averaged 9.3ppg and 6.8rpg.
Considered by many one of the most promising young Italian prospect, Okeke started playing basketball in Virtus Mortara at nine, then moved to Casale Monferrato at Borgomanero, Oleggio Basket and then moved to Auxilium Turin where he made his Serie A debut at 18 becoming immediately one of the key players of the team, also making his debut in Eurocup. In the summer of 2017 he was among the protagonists of the Italian national team that won the silver medal at the Under-19 World Cup and was then called up by the senior team of Meo Sacchetti.