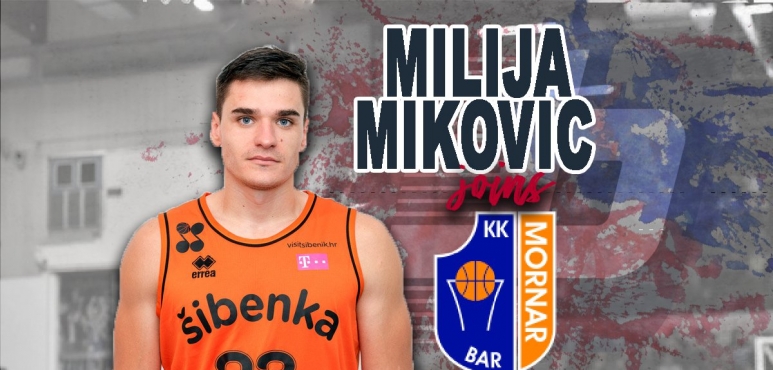 Milija Mikovic back with Mornar Bar
27-year old Montenegrin international power forward/center Milija Mikovic signed back with KK Mornar Bar. After five years, he will wear the jersey of the club in which he grew up.
Milija is returning to his hometown after a great season in Å ibenik, where he became the top scorer in the Croatian Premier League with an average of 19.2 ppg, 6.8 rpg and 1.7 apg.

Mikovic was also a member of Montenegrin international program for some years. He played for Montenegrin Senior National Team in 2017 and previously for U18 National Team between 2011 and 2012.Mikovic also represented Montenegro at the European Championships U20 in Crete (Greece) six years ago.
Mikovic is a very experienced player. He has played also professionally in Croatia (KK Velika Gorica), Bosnia (Bosna-Royal), Hungary (Zalakeramia ZTE KK), Slovenia (Sentjur) and Montenegro (Mornar Bar).Among many awards Mikovic's team won Montenegrin League Regular Season in 2016. He received also Eurobasket.com All-U20 World Tournament in Tourcoing 1st Team award back in 2014.