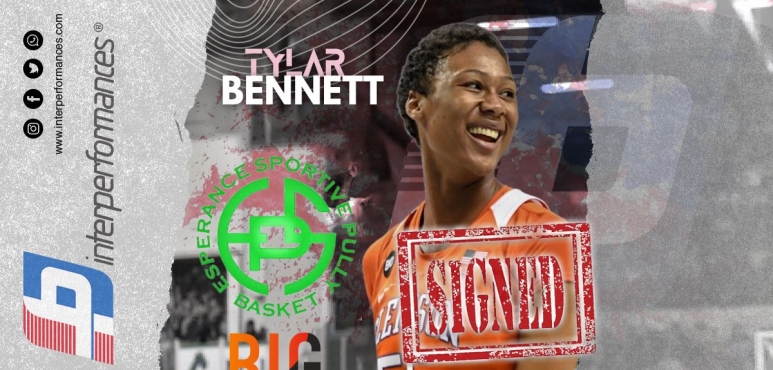 Tylar Bennet's start with Esperance Sportive Pully
6.4 American Power Forward/Center Tylar Bennet signed with Swiss team Esperance Sportive Pully. She already played her first game with the tam, collecting 9 points and 6 rebounds against Aarau.
Tylar recently graduated from East Carolina University where on her senior year she averaged 3.6ppg, 4.8rpg and 1.0apg. Before that she played college basketball at Clemson University. In 2022 she joined Central Districts Lions in Australian NBL1 Central where she collected 10.5 ppg, 9.9 rpg and 2.6 apg.
Tylar is s a player of Big Management agency that we would like to thank for the help in signing this deal.