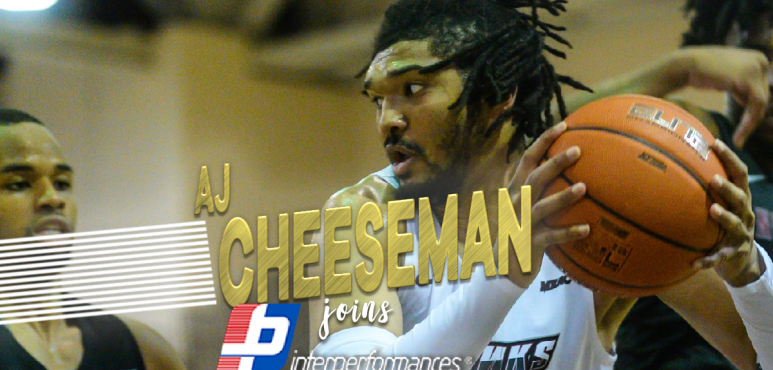 AJ Cheeseman joins Interperformances
Thanks to the alliance with Flex Basketball Management, 6.8 PF/C AJ Cheeseman joined Interperformances. He will be available for every country except Hungary, France, Israel Turkey, Ukraine, Brazil and Australia.
Cheeseman is a tough, proven post player who has a style of play and attitude that is well suited for international basketball...He blends his strength and savvy play to punish opponents in the low post...Has impressive footwork and shows off his ability to finish with either hand around the bucket...Really able to get his shot off in tight quarters with unorthodox angles...Does a good job of drawing fouls...Very difficult to guard in the post...Able to operate smoothly in the mid-range with his jump shot and ability to drive past slower bigs...Stretches the shooting out to the3PT arc where he is capable and still developing...Does a fine job of setting screens and helping offensive flow...Really hustles on defense and on the boards...Uses his impressive instincts and toughness in these areas...Shows impressive versatility guarding multiple positions adequately...Also battles for rebounds and chases down out-of- area misses...A very well liked personality who is always geared towards helping the team...Plays the game the right way and as he continues to develop, he should have a very solid career as a professional.