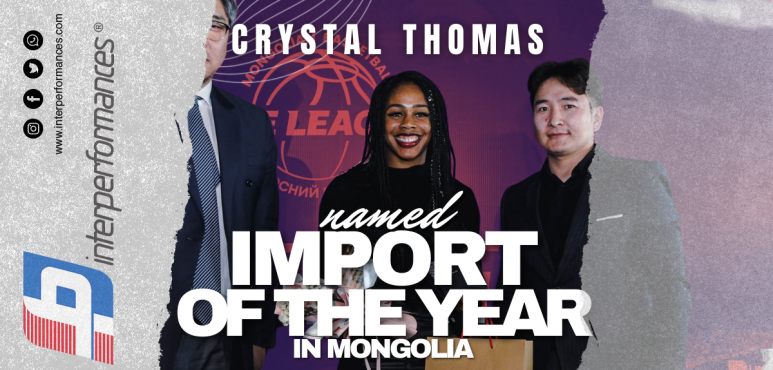 American basketball player Crystal Thomas named Import of the Year in Mongolia
5.9 American small forward/power forward Crystal Thomas has been named Import of the year in the Mongolian "The League". She played for Otgontenger Lynx and was recognized for her versatile playing style and outstanding performance. This award is not only a great achievement for Thomas but also represents a milestone for women's basketball in Mongolia and the potential for further international collaboration and growth. Congratulations to Crystal Thomas and the team on this fantastic achievement.
We are grateful to Jones Sports International and Big Management for their partnership in facilitating the deal with Otgontenger Lynx team.