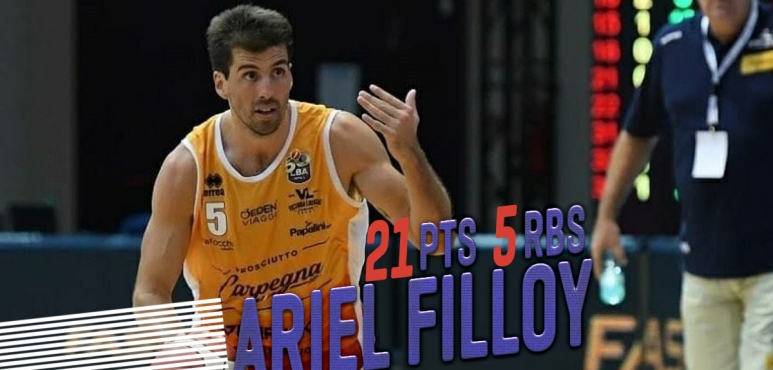 Ariel Filloy shines against Brescia
Great performance by Ariel Filloy in the game between 12th ranked Brescia and sixth-ranked Pesaro 98-88 on Sunday. They made 25-of-32 free shots (78.1 percent) during the game. The Italian-Argentinian point guard chipped in 22 points (5-of-7 three pointers!) and 5 rebounds. In 26 minutes on the floor, Ariel also collected 2 assists for a final evaluation index of 22. Thanks to his performance Pesaro qualified to the Italian Final Eight, in Milan. (first time for Pesaro since 2012)
Pesaro maintains sixth place with 7-7 record. Loser Brescia keeps the twelfth position with nine games lost. They share it with Fortitudo BO. Pesaro will meet higher ranked Sassari (#3) on the road in the next round and it will be quite challenging to get another victory. Brescia will play against Openjobmetis VA (#15) and hope to secure a win.