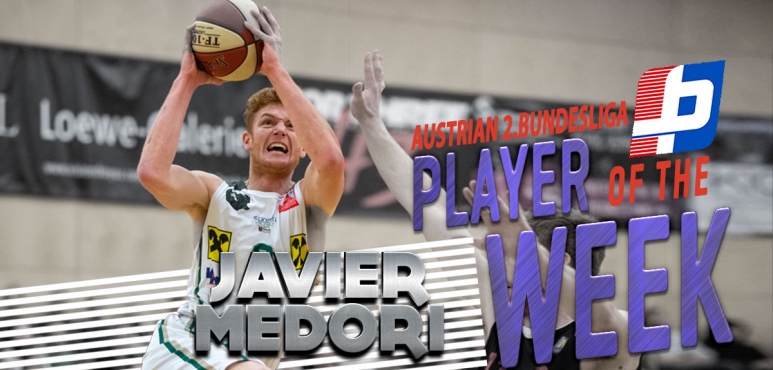 Austrian 2.Bundesliga round 9 best performance: Javier Medori
Spanish Forward Javier Medori had a great game in the last round for second-ranked Lions, receiving a Interperformances 2.Bundesliga Player of the Week award for round 9.The 26-year old player had a double-double of 25 points and 16 rebounds, while his team beat Flames (#6, 4-4) 86-81. Lions maintains the 2nd position in Austrian 2.Bundesliga.
In the team's last game Medori had a remarkable 58.3% from 2-point range. It's his second year at Lions and it's hard to imagine this team without him. Javier Medori has solid league stats. He is in league's top in rebounds (4th best: 9.9rpg) and averages impressive 54.8% FGP.