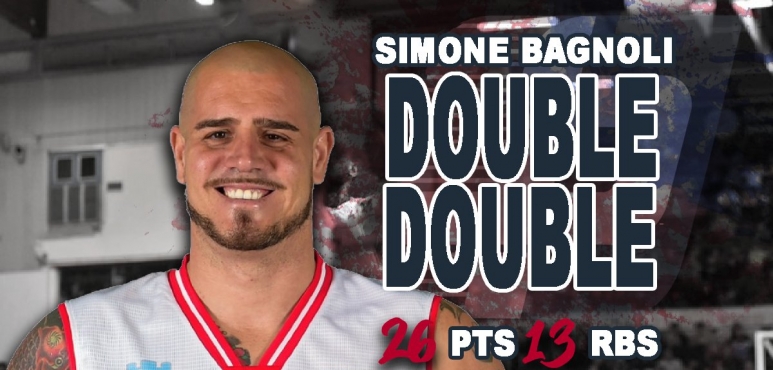 Bagnoli's double-double for Cassino
Last Saturday Simone Bagnoli led his team Cassino to victory against Molfetta 70-62 in the ninth round of the Italian Serie B. In 32 minutes on the floor Simone poured in 26 points (13-out-of-16 two-pointers), grabbing also 13 rebounds and dishing out 2 assists, for a final evaluation score of 38. Simone he's not new to the team as he already played there from 2016 to 2019. In 2017/18 he averaged 15.8ppg, 9.8rpg (5th in the league standings) and 1.5apg, being named also in the Eurobasket All Italian Serie B 2nd team. Thanks to his numbers, Cassino clinched the promotion to the Italian Serie A2.
Simone played in 2019-20 for IUL Tiber Basket Roma where in 18 games he averaged 20 points per game. Bagnoli was a member of Italian Senior National Team back in 2006.He has spent his entire career in Italy playing for eight other teams: Virtus Roma, Libertas, Rimini Crabs, Pavia Basket, Julie News Napoli, Roseto Sharks, Posal Sesto and Potenza. Bagnoli could be described: A good inside player, with great wingspan and athletic skills; has a wide body, he is quick and good leaper, goes well to off and def rebounds, and is a good slasher; has yet a good shot front-to-the basket.