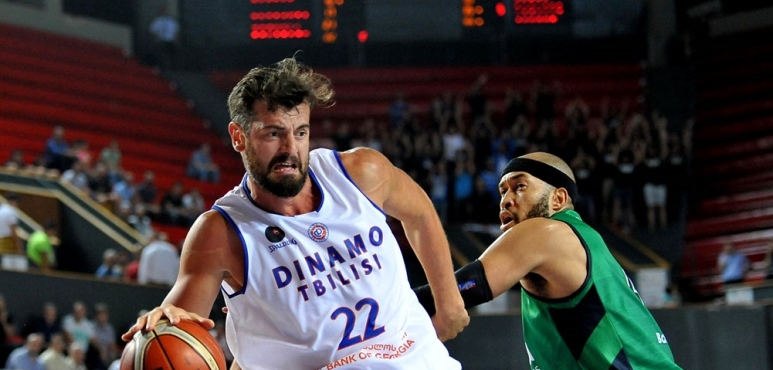 Beirut Club signs Nikoloz Tskitishvili
Beirut Club (LBL) signed experienced 35-year old Georgian international power forward Nikoloz Tskitishvili. Part of last season Tskitishvili spent at Byblos Sporting Club where in 8 LBL games he had very impressive stats: 20.4ppg, 8.6rpg, 1.0spg and 1.1bpg. He also spent pre-season at Dinamo Tbilisi in Georgian league earlier that year. In two Basketball Champions League games he recorded 12.5ppg, 4.0rpg, 1.5spg and 1.0bpg.In 2002 Tskitishvili was drafted by Denver Nuggets (NBA) as #5 pick overall.The list of the past achievements is quite long as among others he was voted Asia-Basket.com All-Lebanese League Import of the Year back in 2015.Tskitishvili has been also a member of Georgian international program for some years. He has regularly played for Georgian senior team since 2000 and previously for U20 National Team in 2001.Tskitishvili represented Georgia at the European Championships in Slovenia .
Tskitishvili is quite experienced player. He has played in ten different countries on three different continents (Europe, Asia and of course North America). Tskitishvili has played previously professionally in Bahrain (Al-Manama), China (Sturgeons), Greece (Panionios), Iran (Mahram and Chemidor), Italy, Japan (Tochigi Brex), Russia, Spain (Baloncesto Fuenlabrada and Gipuzkoa), NBA (LA Clippers) and Lebanon (Champville).