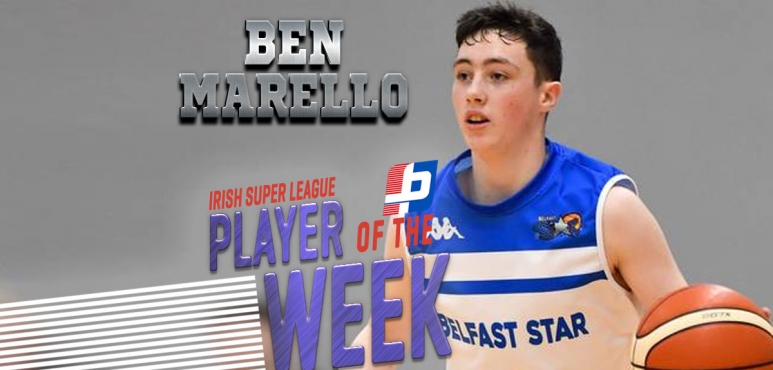 Ben Marello, best player of Irish Super League round 9
American Ben Marello had a great game in the last round for Belfast Star and that's him to receive a Interperformances Player of the Week award for round 9.The 24-year old forward had the game-high 26 points adding nine rebounds and three assists for Belfast Star in his team's victory, helping them to crush, the league's bottom-ranked team Dublin L. (#12, 0-9) with 20-point margin 91-71. Belfast Star is placed at 4th position in Irish Super League.
In the team's last game Marello had a remarkable 60.0% from 2-point range. He turned to be Belfast Star's top player in his first season with the team. Florida Southern College graduate has very impressive stats this year. Marello is league's best scorer averaging so far 26.3ppg. Marello is in league's top in and averages solid 3.5spg and 64.4% FGP.