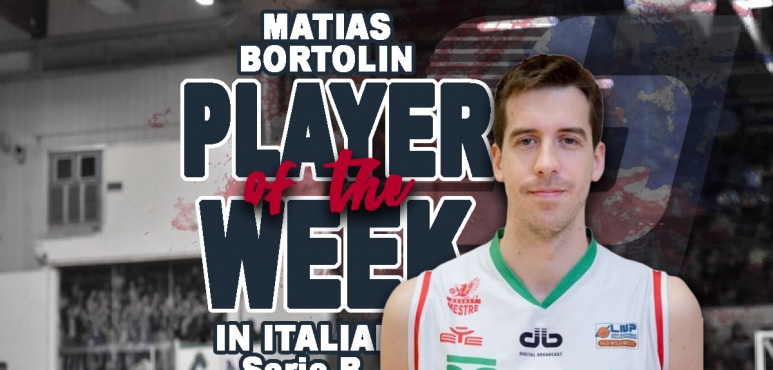 Bortolin, best player of Italian Serie B round 18
Naturalized Argentinian Matias Bortolin put on an extraordinary performance in the last round for Mestre and that's him to receive a Hoops Agents Serie B Player of the Week award for round 18.The 28-year old center had a double-double of 27 points and eighteen rebounds against Desio. Mestre maintains the 3rd position in their group in Italian Serie B.
In the team's last game Bortolin had a remarkable 87.5% from 2-point range. He turned to be Mestre's top player in his first season with the team. Bortolin has impressive league stats. He is in league's top in points (7th best: 18.3ppg), rebounds (2nd best: 12.1rpg) and averages solid 1.7bpg and 65.1% FGP.