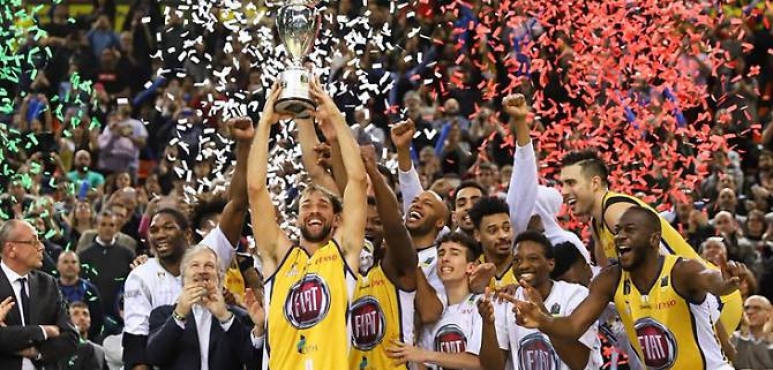 Boungou-Colo - Vujacic -Okeke: Torino clinch historical Cup title
Fiat Torino clinched historical first ever Cup title as they overcame Brescia 69-67. Germani Basket Brescia opened the game with a 14-11 run and led 31-28 at the halftime. They secured a 3-point lead also in the end of the third quarter, but could not win the thriller.
Three Interperformances players are in this winning roster: Nobel Boungou-Colo, Sasha Vujacic and David Okeke.
Worth to mention the amazing performances of Boungou-Colo who notched 11 points and Vujacic who added 7 points, 4 rebounds and 1 assist.