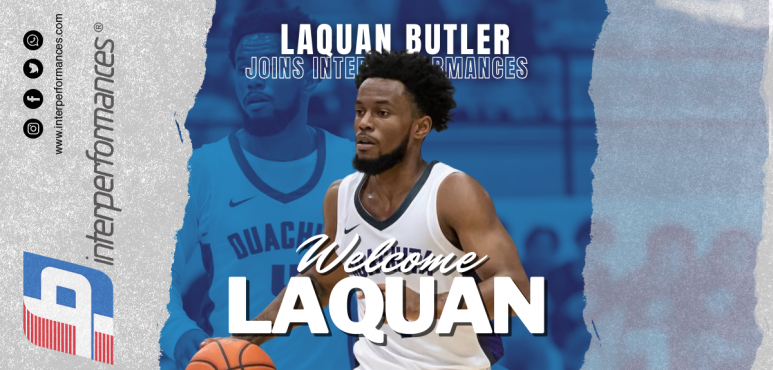 Laquan Butler joins Interperformances
Interperformances is excited to announce the signing of promising Point Guard, Laquan Butler. The 6.0" American player has proven his abilities on the court, making him a valuable addition to our agency.
Laquan began his basketball career in Texas, where he started playing at high school. He continued his career at Chipola College, where he displayed his potential as a team player with an average of 2.6 assists per game. He then transferred to Southeastern Louisiana University and later to the University of Texas Rio Grande Valley,where he continued to show improvement and growth, with his scoring average increasing to 8.9 points per game.
Laquan started the 2022-23 season playing for Ouachita Baptist University in NCAA Division II, where he has received recognition for his talents, being named to the All-GAC Second Team and the GAC All-Academic Team, while averaging 15.6 ppg, 2.9 rpg and 3.5 rpg
Laquan's ability to distribute the ball, combined with his shooting accuracy, makes him a versatile and valuable player. He has shown a willingness to learn and improve, and we are confident that he has the potential to become an asset to any team he plays for.
We at Interperformances are thrilled to have Laquan join our agency and look forward to working with him to reach his full potential in the sport.