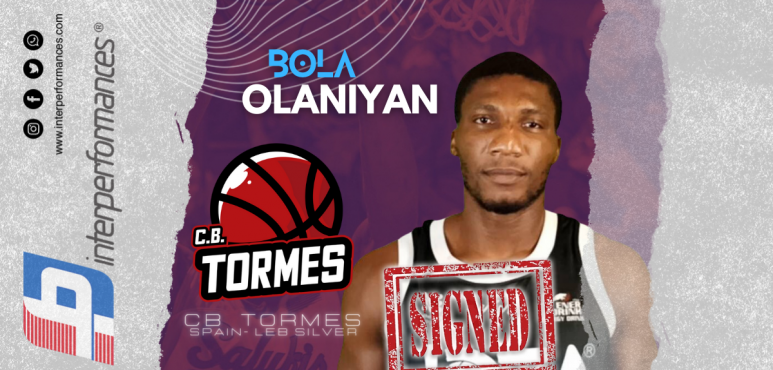 CB Tormes strengthens lineup with the signing of Olaniyan Bola
Interperformances is pleased to announce that Olaniyan Bola, a talented center from Nigeria, has joined the Spanish team CB Tormes in the LEB Silver league. Bola has a strong track record of success at both the collegiate and professional levels, making him an excellent addition to the team's roster. Bola began his college career at Southern Illinois University, where he started for three seasons and steadily improved his performance. In his final year, he averaged an impressive 7.8 points and 8.8 rebounds per game while shooting over 56% from the field. After completing his college career, Bola began his professional journey in Spain with Aquimisa Carbajosa in the EBA league. He showcased his versatility and athleticism by averaging 9.4 points, 8.8 rebounds, and 1.1 steals per game. In the following season, Bola joined Enerdrink UDEA Baloncesto Algeciras in the LEB Silver league, where he continued to impress as a starting player. He averaged 11.9 points and 9.4 rebounds per game, earning himself the second spot in the league's rebounding rankings. During the 2021-2022 season, Bola played for Zornotza Saskibaloi Taleda before moving to CB Solares in January 2022. He immediately made an impact by averaging 14.5 points and 7.5 rebounds per game.
Bola's experience and skillset make him a valuable addition to CB Tormes' lineup and we wish him and CB Tormes a successful and fulfilling season.