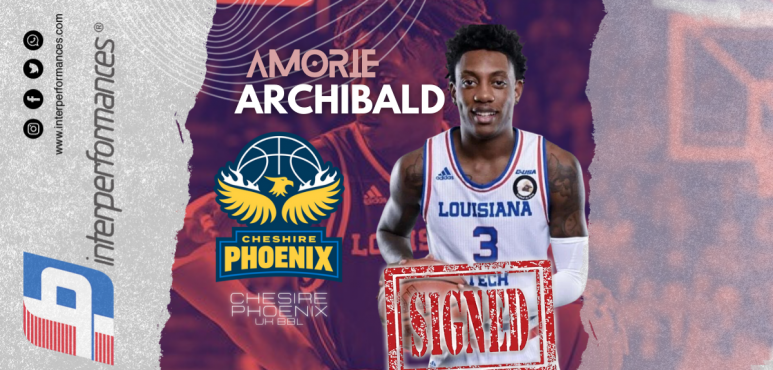 Cheshire Phoenix tabs rookie Amorie Archibald in his first year in pro basketball
Cheshire-Phoenix (UK BBL) landed 23-year old American 190cm guard Amorie Archibald. Archibald just graduated from Louisiana-Tech (NCAA). He has played there for the last five years. Archibald helped them to make it to the C-USA Tournament final.
He started his college career at Louisiana Tech University (NCAA). Archibald's high school career he had spent at Trinity Christian Academy in Deltona, FL.
So his pro career will start in United Kingdom.

(Courtesy of Eurobasket.com)