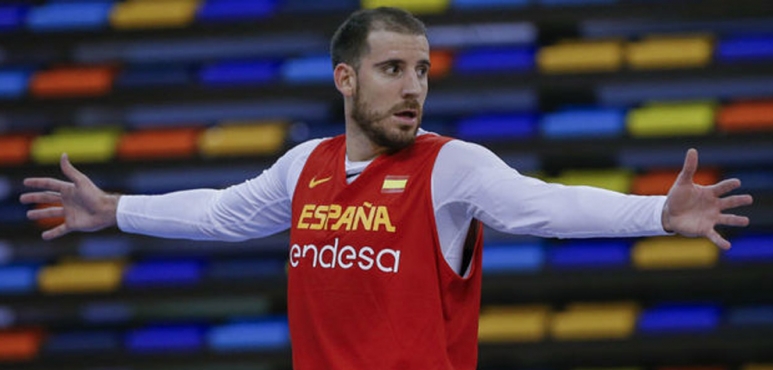 Colom leads Spain past Slovenia
Two games, two wins for Spain in European World Cup qualifiers. After outplaying Montenegro, Spain defeated reigning European champions - Slovenia. It was 92-84 in fromt of 7,500 people at Coliseum in Burgos.
Quino Colom
had another great game and led his team with 25 points. Unics' point guard shot 7/10 for two, 2/5 for three and 5/5 from free throw line. He also added 9 assists and 3 rebounds.
Slovenia won first quarter and had their last lead in 23rd minute, 49-50. However, hosts answered strongly and led 73-65 with 10 minutes to go. They opened final period with 9-0 run and it was practically game over after 33 minutes - 82-65.