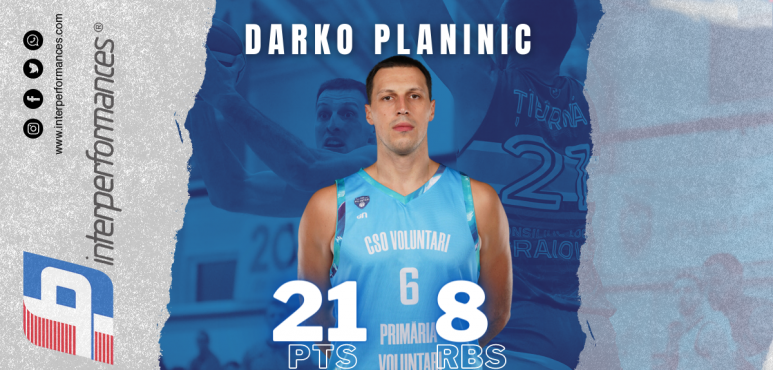 Croatian Center Darko Planinic Shines in Voluntari's Win Against Sibiu
Voluntari had an impressive win against Sibiu in a recent game of the RomaniaN Liga Nationala Second Stage Round 7. Although Sibiu managed to win the second period, they were unable to take the lead and ultimately lost 104-80. Voluntari played a strong game, with five players scoring in double figures. croatian center Darko Planinic was a key player for the team, scoring 21 points and grabbing 8 rebounds. He also made all seven of his free throws.
This win was the fourth consecutive win for Voluntari, who currently hold the fourth position with an 8-7 record. Sibiu, on the other hand, shares the sixth position with Pitesti with a record of 6-9. In the next round, Voluntari will face Cluj Napoca, who is currently in second place. Sibiu will take on the league's leader, Oradea, and hope to secure a win.