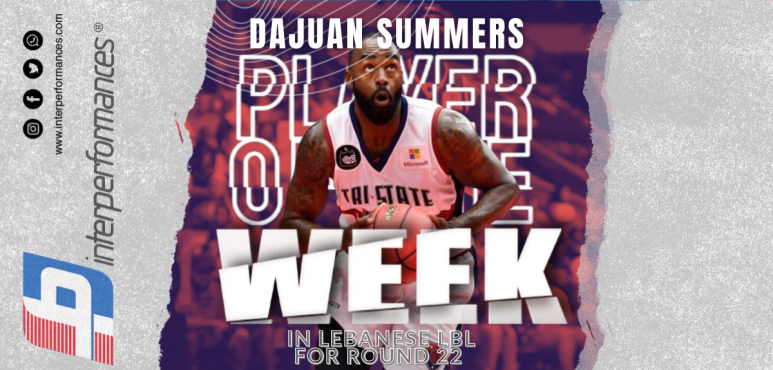 DaJuan Summers' Stellar Performance Earns Him Player of the Week Honors
Experienced American forward
DaJuan Summers
displayed an outstanding performance in the last round for Homentmen, which earned him the prestigious Player of the Week award for round 22 of the Lebanese LBL. In the team's latest game, Summers proved to be an unstoppable force on the court, scoring 29 points and grabbing 19 rebounds, leading his team to a 99-93 victory against Byblos.
Summers proved to be a dominant force on the court, earning a double-double with 29 points and nineteen rebounds. His impressive shooting percentage of 71.4% from 2-point range in the team's last game further solidifies his position as a valuable addition to the team, having only recently signed with them.
Through just three games, DaJuan Summers has already made a significant impact, averaging 28.3 points per game and 16.0 rebounds per game.