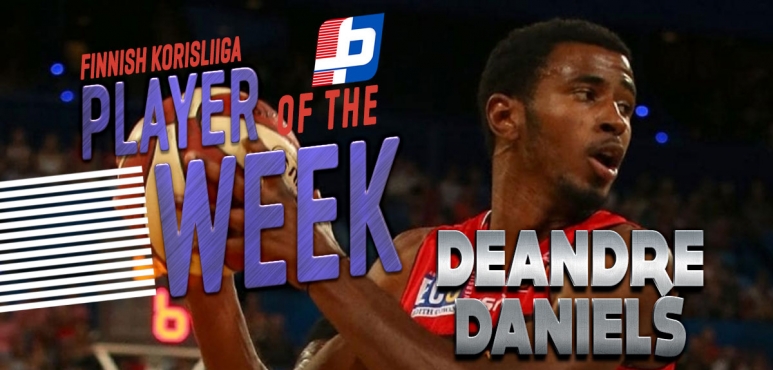 Daniels claims Finnish Korisliiga weekly honour
American DeAndre Daniels put on an amazing game in the last round for KTP Basket and that's him to receive an Interperformances Player of the Week award for round 12. The 27-year old forward had the game-high 29 points adding nine rebounds for KTP Basket in his team's victory, helping them to beat Kobrat (#11, 3-9) 109-97. KTP Basket is placed at 6th position in Finnish Korisliiga.

In the team's last game Daniels had a remarkable 69.2% from 2-point range. He turned to be KTP Basket's top player in his first season with the team. DeAndre Daniels averages this season 15.0ppg.