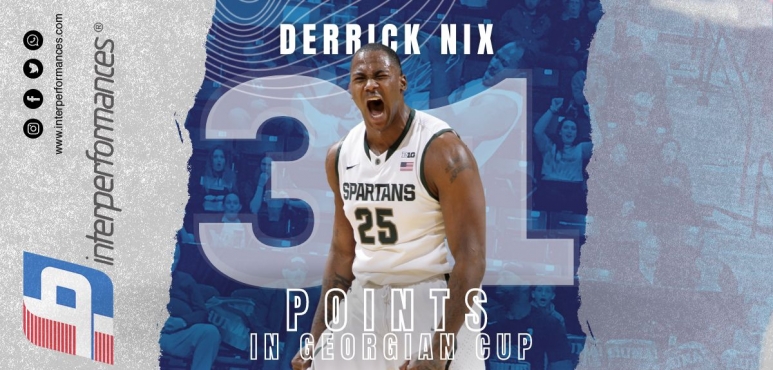 Derrick Nix's 31-point performance highlights Georgia Cup match
Last Saturday American 203cm center Derrick Nix had an outstanding performance in the Georgian Cup match between Vera and Kutaisi. He played for 30 minutes, recording 31 points, shooting 78% from the field on 14-18 FG. Nix's scoring and shooting efficiency were particularly impressive, as he consistently found ways to score against the opposing team's defense. He also contributed 3 offensive rebounds, 5 defensive rebounds, and 8 total rebounds. Nix's rebounding also played an important role in the game, as he helped secure possession for his team and give them extra opportunities to score. Additionally, Nix's assist and 4 steals demonstrate his all-around contribution to the team's effort on the defensive end, finishing the game with an efficiency rating of 34.
His performance was a bright spot for his team and showed his value as a player. His individual performance was noteworthy and demonstrates his potential to be a key player for Vera.