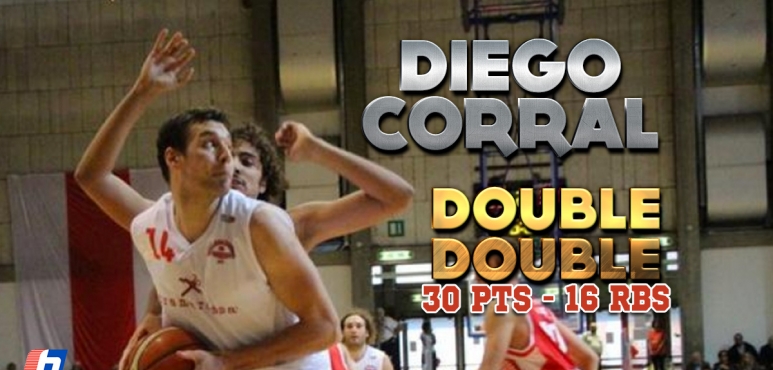 Diego Corral's amazing game against Bernareggio
One of the best players in last round's games of the Italian Serie B was 33-year old Argentinian Diego Corral of Vicenza. Corral had a very good evening with a double-double of 30 points and 16 rebounds for a total evaluation index of 40, against Bernareggio.
Corral is one of the most experienced players at Vicenza and has a reputation of one of team's most reliable players. He belongs to the best scorers in the league with 22.7ppg (#5). He also registered 9.8 boards per game.