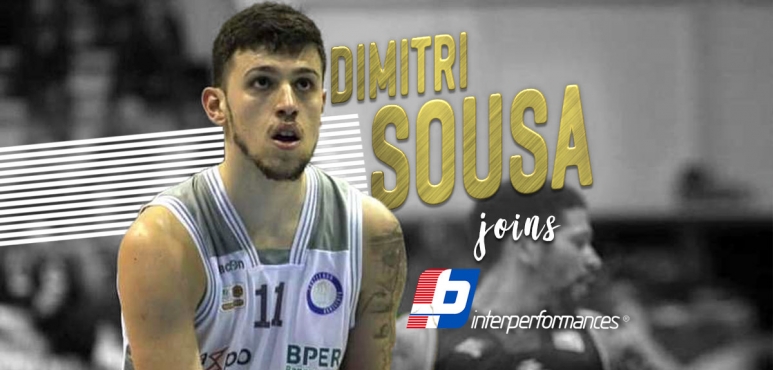 Dimitri Sousa joins Interperformances
We're glad to announce the signing of the talented Dimitri Sousa with Interperformances.
Dimitri, who holds both Greek and Brazilian passports, is a product of Virginia-Wise where he graduated in 2018. But he developed as a player in Italy, where he gained the Italian status due to his youth stints with Mens Sana Siena and Teramo Basket.
After college he played for Liga Sorocabana de Basquete in the Paulistan league, in Brazil. On his rookie season overseas he joined Fortitudo Agrigento in the italian Serie A2, where he averaged 7.8ppg and 2.6rpg in 27 games. Dimitri is currently playing in Italy, with JuveCaserta.

"It is a pleasure to work with a great company such as Interperformances."
said Dimitri.
"It is one of the biggest agencies in Europe and I feel very connected with my agent. I'm very excited to start this relationship and hope it lasts for a long time."