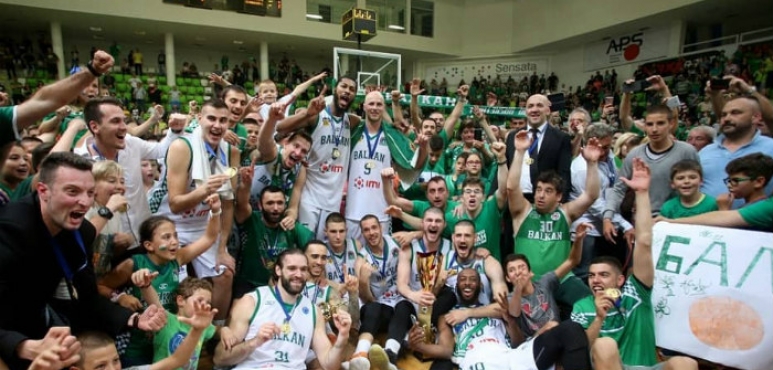 Dimitrov and Balkan capture NBL title
Balkan celebrated NBL title. They cruised past Levski Lukoil in Game 4 of the Finals to lift the trophy. The game was mostly controlled by Balkan. Levski Lukoil managed to win fourth quarter 23-17. But it was not enough to take a lead and get a victory that evening. They made 18-of-23 free shots (78.3 percent) during the game. Balkan outrebounded Levski Lukoil 45-30 including 32 on the defensive glass.
Worth to mention a great performance of international
Dimitar Dimitrov
who helped to win the game recording 23 points and 8 rebounds. In 31 minutes on the floor, the Bulgarian Forward collected also 2 assists and one steal, for a final evaluation index of 25.