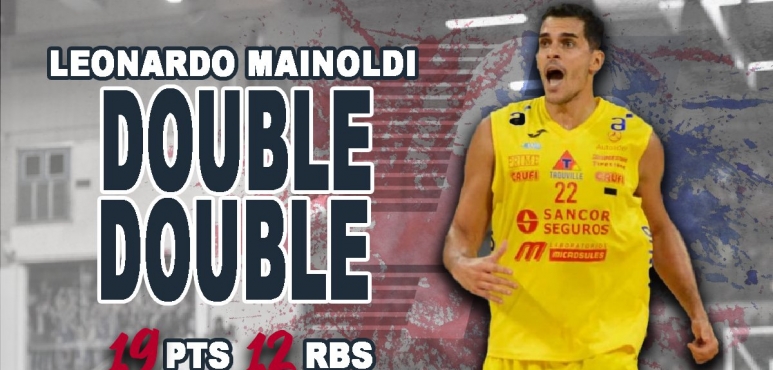 Double-double by Leonardo Mainoldi in Uruguay
Trouville nipped Aguada to cut the deficit in LUB Finals. Trouville made 17-of-20 free shots (85.0 percent) during the game. 24 personal fouls committed by Aguada helped opponents get some easy free throw opportunities. It was a good game for Italian-Argentinian
Leonardo Mainoldi
who led his team to a victory with a double-double by scoring 19 points and 12 rebounds.
In 36 minutes on the floor he also added 1 assist and 1 steal for a final evaluation index of 31.
Leonardo is a combo forward kind of player, he's very strong and can bang inside without any problem. Also, has a 7-foot wingspan that enables him to guard higher opponents. He's a great rebounder and defender thanks to the energy and the aggressiveness he puts on the court. He will be diving for loose balls and having his share of blood, sweat and tears every game.