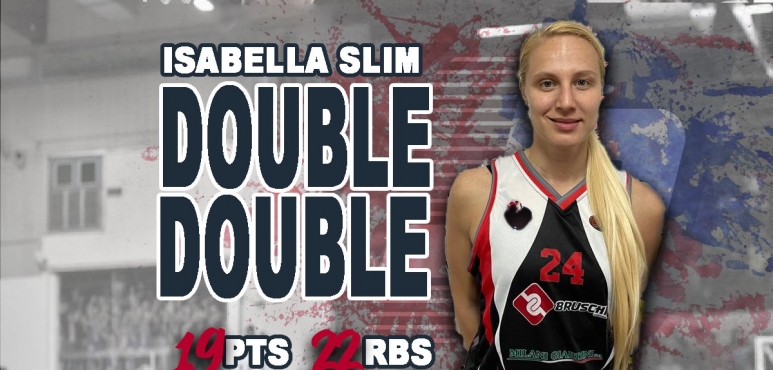 Double-Double for Isabella Slim in Italy
An incredible game took place in Bolzano between the home team Acciaierie Valbruna and Bruschi San Giovanni Valdarno on Wednesday.
Dutch swingman
Isabella Slim
shined on the court by producing another double-double for the winners (after the double-double against Brescia) and collected 19 points and 22 rebounds in 35 minutes on the floor. That let San Giovanni to a comfortable win over Bolzano 52-66.