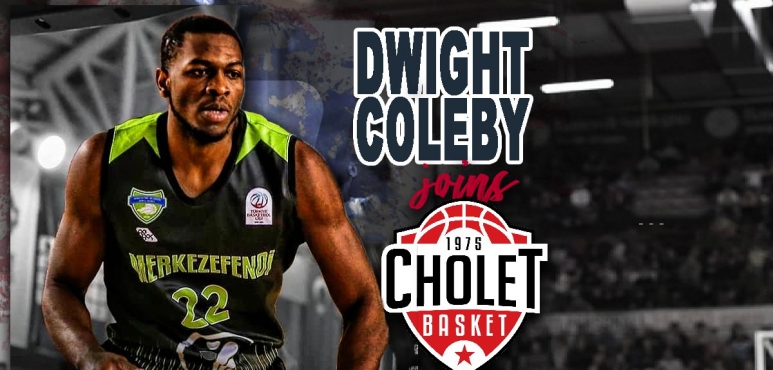 Dwight Coleby signs with Cholet
Cholet basket has decided to reinforce its roster signing the Bahamian center Dwight Coleby for the upcoming 2021-22 season.
Dwight played college basketball at the University of Mississippi from 2013 to 2015, then at the University of Kansas from 2015 to 2017, then on his senior year he played at Western Kentucky where he averaged 11.1 pts, 8 rebounds in 36 matches.On his rookie season, in 2018/19, he joined the Belgian club Liège.During the year he had also a stint in Japan with Akita Nothern Happinets team averaging 14.5 pts and 10.2 rebound in 13 matches.In 2019/20, he signed with Sigortam.net ITU Basket Istanbul in the Turkish 2nd division (14.1 pts - 7.4 rebounds in 15 matches), before joining the Italian club Sassari in January 2020, where he played 8 matches including 5 in the Basketball Champions League.Last season he moved back in Turkish, playing for Merkezefendi Belediyesi Denizli Basket.
Laurent Vila, head coach of Cholet, commented: "We are happy that Dwight signed with us, he was one of the players on our short list. He has the characteristics of the profile we were looking for. He is an experienced player who has played several seasons in Europe, as in Belgium, in Italy and twice in Turkey, notably last season with Merkezefendi Belediyesi club Denizli Basket, which reached the 1st division. "