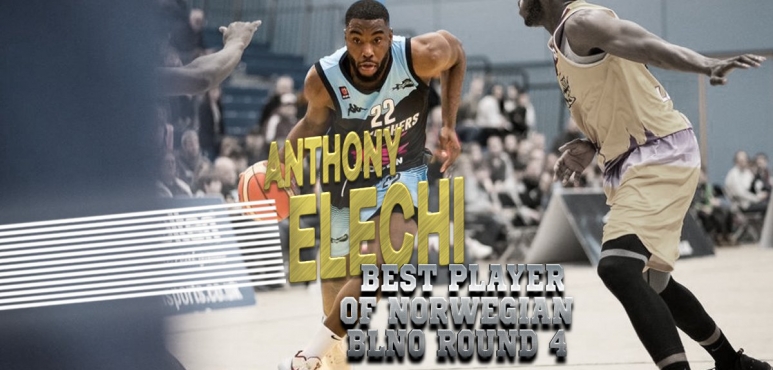 Elechi, best player of Norwegian BLNO round 4
American-Nigerian
Anthony Elechi
had a great game in the last round for Tromso and that's him to receive a Interperformances Player of the Week award for round 4 in Norway.The 27-year old forward had a double-double of 21 points and twenty two rebounds, while his team outclassed Asker Aliens with 41-point margin 102-61. Tromso is placed at 5th position in Norwegian BLNO.
Elechi turned to be Tromso's top player in his first season with the team. Morehead State University graduate has very impressive stats this year. Elechi is in league's top in points (9th best: 20.5ppg), assists (6th best: 4.0apg) and averages solid 61.9% FGP.
Worth to be mentioned the great performance by the American-Jamaican power forward
Phil Henry
who added 21 points and 8 rebounds in the effort for Tromso.