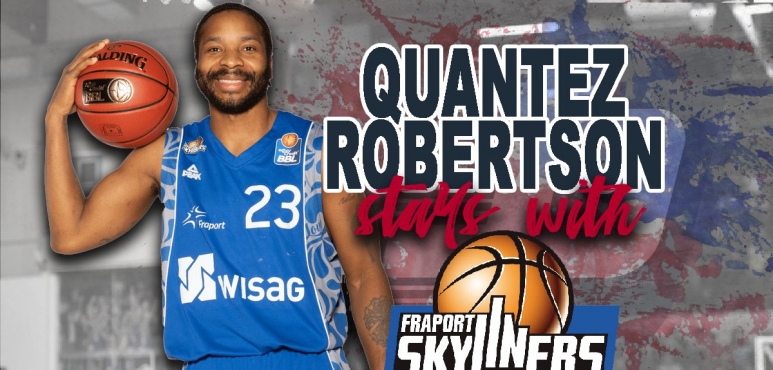 Quantez Robertson re-signs with Frankfurt Skyliners
The Frankfurt basketball players can celebrate, as their captain will stay with the tam for two more years. Quantez Robertson will thus go into his thirteenth and fourteenth seasons in the Skyliners jersey. Quantez has played for 12 years with the team and he's collecting great numbers as well. In the 34th round of the regular season, last friday, Quantez poured in 22 points and dished 8 rebounds leading the team to victory against Wuerzburg.

"It was an easy decision to sign again for another two years. It just felt right and great." said Quantez "I'm really looking forward to finally being able to play in front of our fans again. To feel their energy, to see and experience how they completely freak out when we win games, but also to have their support when things don't go so well. As always, it is important to stay healthy and give your best in every game. And if possible, I want to collect as many records and milestones as possible. But of course it is even more important to get more victories as a team! "