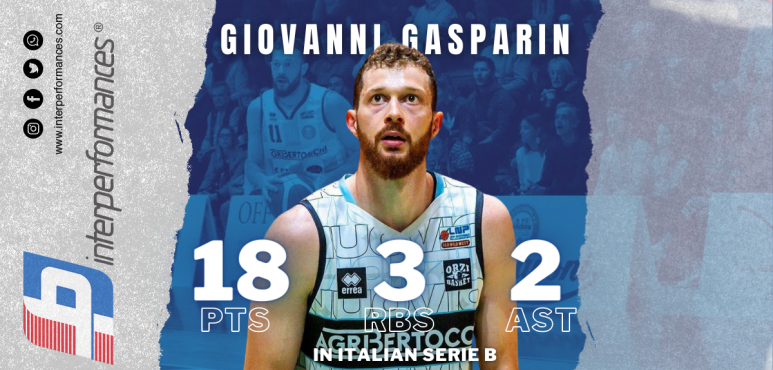 Gasparin leads Orzinuovi to victory
Last Sunday Italian Serie B 5th ranked Vicenza lost on the road to top-ranked Orzinuovi 77-61 on Sunday. The winners were led by guard Giovanni Gasparin who scored that evening 18 points.
Orzinuovi have an impressive eight-game winning streak. They maintain first position with 8-0 record, which they share with Vigevano. Loser Vicenza dropped to the fourth place with three games lost. They share the position with 8 other teams. Orzinuovi will meet Palermo (#11) on the road in the next round and are hoping to win another game. Vicenza will play against the league's second-placed San Vendemiano (#2) and it may be a tough game between close rivals.