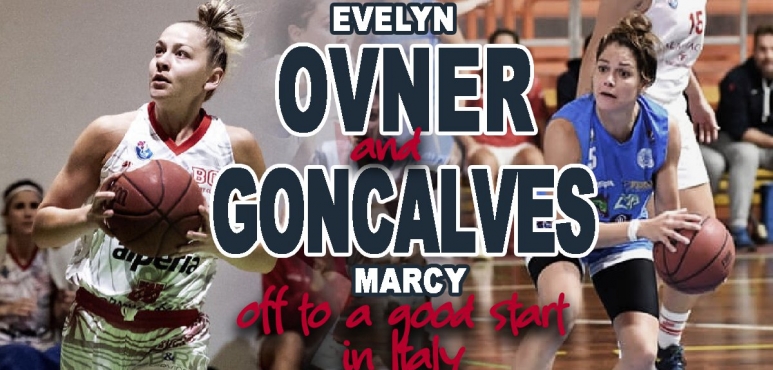 Good start for Ovner and Goncalves in Italy
Evelyn Ovner and Marcy Goncalves both had a great performance in their starting game in the Italian A2 division.
In the match against Crema Evelyn collected 15 points, 5 rebounds and 3 steals for Bolzano. In their next round they will face Treviso. While Marcy, in 35 minutes on the floor against Firenze, poured in 14 points, grabbing 7 rebounds for a final evaluation index of 19. Her next game with Civitanova will be against Patti.