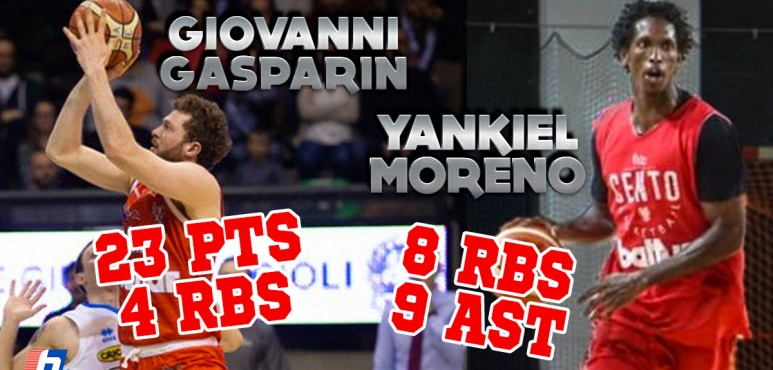 Great numbers by Gasparin and Moreno in Italy
Amazing game by two Interperformances top players in the Italian A2 when Baltur Cento won against at home higher ranked A.Costa Imola 89-82 on Sunday.
Baltur Cento dominated down low during the game scoring 58 of its points in the paint compared to A.Costa IM's 34 and made 16-of-21 free shots (76.2 percent) during the game. Worth to mention a great performance of guard
Giovanni Gasparin
who collected 23 points and 4 rebounds during the contest, while
Yankiel Moreno
added 8 points, 8 rebounds and 9 assists.
Baltur Cento moved-up to fifteenth place in A2. Loser A.Costa Imola keeps the tenth position with 16 games lost. Baltur Cento will face higher ranked Termoforgia Jesi in the next round and it may be quite challenging game.