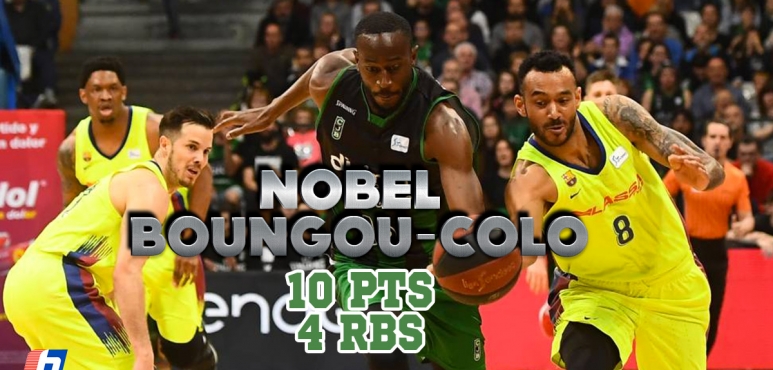 Great performance by Boungou-Colo
One of the more exciting games in the last round of the Spanish Liga Endesa game was the loss of top-ranked FC Barcelona in Badalona on Sunday night. Visitors were defeated by Joventut 89-77. It ended at the same time the five-game winning streak of FC Barcelona. The game was mostly controlled by Joventut. FC Barcelona managed to win fourth quarter 25-21. But it was not enough to take a lead and get a victory that evening. Joventut looked well-organized offensively handing out 21 assists.
Amazing performance for
Nobel Boungou-Colo
that collected 10 points and 4 rebounds for the winners
in 20 minutes on the floor
, for a final evaluation index of 17.
Joventut moved-up to seventh place. FC Barcelona at the other side still keeps top position with five games lost. They share it with Real Madrid. Joventut are looking forward to face CB Canarias (#8) in Tenerife in the next round. FC Barcelona will play at home against Baskonia (#3) and it may be a tough game between close rivals.