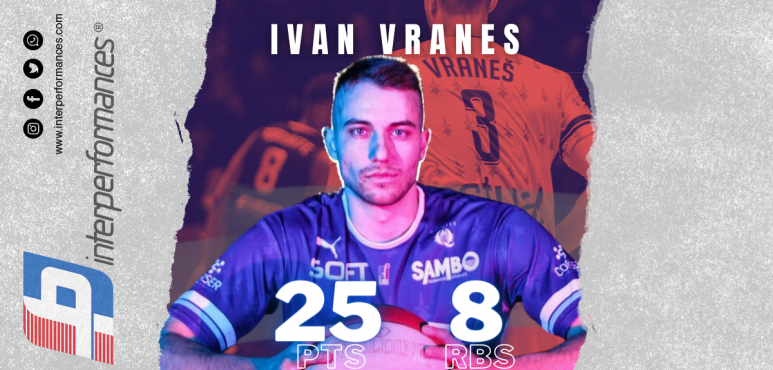 Great performance of Ivan Vranes in France
One of the best performing players of the last round of the French Pro B was Croatian Ivan Vranes of Quimper. Vranes scored 25 points and grabbed eight rebounds in the game against higher-ranked Antibes on Friday.
Vranes has a great season in France. After only 8 games, he made it on the list of the league's leaders in points with 17.9ppg (6th best) and rebounds with 7.4rpg (6th best).