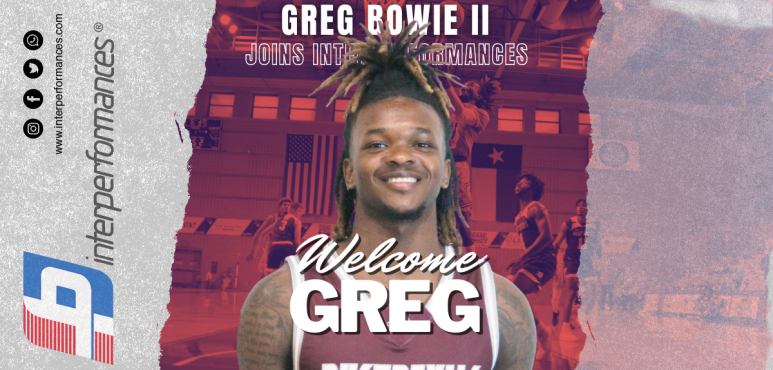 Interperformances welcomes Greg Bowie II
We are pleased to announce the addition of Greg Bowie II to the Interperformances team. With an impressive basketball background and a proven track record, Greg brings valuable skills and experience to our roster. As a dynamic point guard, Greg has showcased his abilities at various NCAA institutions, including the University of Texas Rio Grande Valley, the University of Northern Colorado, and Texas A&M International University.
During his collegiate career, Greg displayed consistent improvement and versatility on the court. At Texas A&M International University in the 2022-2023 season, he averaged 10.1 points, 1.9 rebounds, 1.6 assists, and 1.1 steals per game. His shooting percentages were solid, with 45.8% from the field, 29.5% from beyond the arc, and an impressive 86.7% from the free-throw line.
Greg has also received recognition for his achievements throughout his basketball journey. In high school, he was nominated for the McDonald's All-America Games and ranked as the third-best point guard in Texas and the 31st nationally. In college, he earned All-LSC Third Team honors in 2022 and All-LSC Honorable Mention in 2023.
We are excited to have Greg Bowie II join our team and believe that his skills and dedication will contribute significantly to our success. Welcome, Greg, to the Interperformances family!