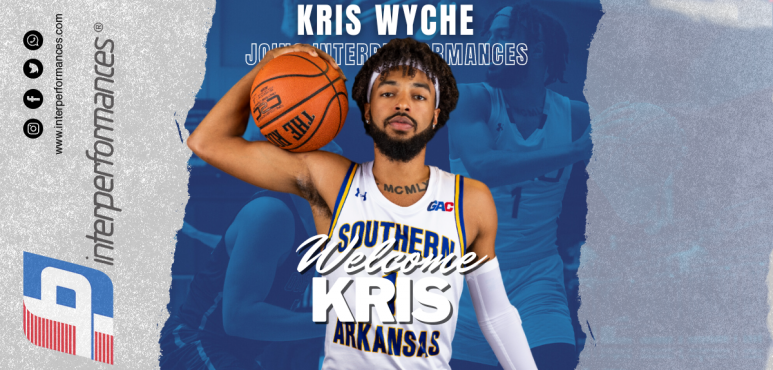 Interperformances Welcomes Kris Wyche
Interperformances is proud to announce the addition of Kris Wyche to our roster of talented basketball players! Wyche, a versatile and skilled guard/point guard, brings a strong track record of achievements and contributions to the game.
During his college career, Wyche made a significant impact with his consistent performance and ability to step up when it mattered most. Notably, he was part of the GAC Tournament-winning team in 2023 and helped lead his team to the GAC Regular Season Co-Runner-Up title in the same year. In 2021, Wyche played a pivotal role in reaching the GAC Tournament Finals and securing the GAC Eastern Division Regular Season Co-Champion title.
Standing at 6.4'', Wyche's abilities extend beyond scoring, with impressive shooting percentages from the field (FGP: 59.0%) and beyond the arc (3PT: 42.4%). His all-around game is evident through his contributions in rebounding (3.5rpg) and playmaking (1.1apg).
Interperformances is excited to have Kris Wyche on board and looks forward to supporting his growth and success both on and off the court. Stay tuned for more updates on his journey with us!