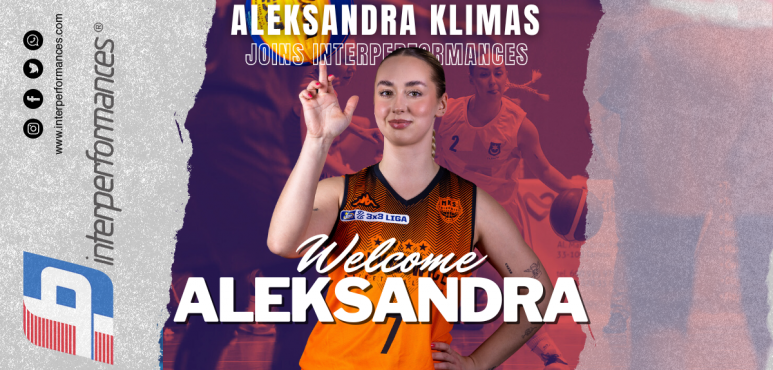 Introducing Aleksandra Klimas: A Promising Talent on Interperformances' Team
We are thrilled to announce the addition of Aleksandra Klimas to the Interperformances family! Hailing from Poland, Klimas brings a wealth of talent and potential to our agency. As an accomplished guard and small forward, she has showcased her skills and made notable contributions throughout her career.
Klimas began her basketball journey at a young age, honing her skills at TS Wisla Krakow and Wisla Can-Pack Krakow. She quickly rose through the ranks, representing her country in various age categories and leaving her mark in both domestic and international competitions.
Her exceptional performances in the 2017-2018 season with Wisla Can-Pack Krakow earned her a spot in the prestigious Euroleague Women, showcasing her abilities on the highest stage. Klimas has also been recognized for her consistent scoring, averaging 10.94 points per game during that season.
In addition to her team accomplishments, Klimas has received individual recognition as well. She played a pivotal role in leading her team to the Polish BLK Semifinals in 2018, and her outstanding performances earned her a spot as a regular season runner-up.
At just 22 years old, Klimas has already demonstrated tremendous potential and determination. Her versatility as both a guard and small forward, combined with her scoring ability and commitment to the game, make her a valuable addition to our roster.
We are excited to work with Aleksandra Klimas and help her continue her basketball journey. Stay tuned for updates on her future endeavors and join us in welcoming her to the Interperformances family!