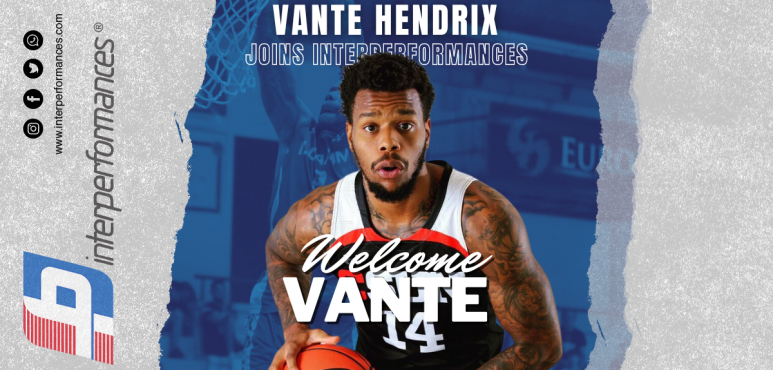 Introducing Vante Hendrix
Interperformances is proud to welcome Vante Hendrix to our roster of talented basketball players. With a diverse background and a promising career trajectory, Hendrix brings a unique set of skills and achievements to our team.
Born on May 23, 1998, in the USA, Hendrix's basketball journey began in Alaska, where he attended high school. He quickly made a name for himself, culminating in a notable achievement as part of the HS Alaska state Championship-winning team in 2015.
Hendrix's talent continued to shine in California, where he attended Birmingham High School in Lake Balboa. In his senior year (2017-2018), he averaged an impressive 22.3 points per game, showcasing his scoring ability, while also contributing significantly with 8.7 rebounds, 5.6 assists, and 2.7 steals per game. This outstanding performance earned him the title of HS L.A. City Section Player of the Year in 2018.
Transitioning to the NCAA, Hendrix continued to demonstrate his potential. He made stops at the University of Utah, the University of New Mexico, and California State University Northridge. His college career showcased his versatility and efficiency, with notable achievements such as a field goal percentage of 66.7% during his time at New Mexico and multiple appearances on the court.
Taking his talents overseas, Hendrix played for Illiabum Clube in Portugal's Proliga during the 2022-2023 season. There, he further solidified his reputation as a top-tier player, averaging an impressive 21.0 points, 7.2 rebounds, 2.7 assists, and 2.1 steals per game. Hendrix's contributions were instrumental in Illiabum Clube's journey to the Antonio Pratas Trophy Final and his recognition as Player of the Week on two occasions. His stellar performance also earned him a spot on the Eurobasket.com All-Portuguese Proliga First Team and the Portuguese Proliga All-Imports Team in 2023.
Interperformances is excited to have Vante Hendrix as part of our team. His diverse experience and remarkable achievements make him a valuable addition to our basketball family. We look forward to witnessing his continued growth and contributions on the court as we support his journey in the world of basketball.