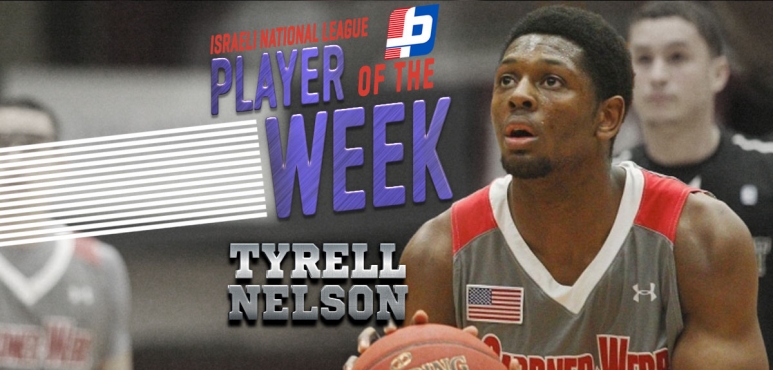 Israeli National League round 10 best performance: Tyrell Nelson
American Forward Tyrell Nelson had a very impressive game in the last round for Ramat Hash., receiving a Interperformances National League Player of the Week award for round 10.The 24-year old player had a double-double of 27 points and 13 rebounds, while his team crushed Raanana (#12, 3-7) with 24-point margin 96-72.
In the team's last game Nelson had a remarkable 66.7% from 2-point range. He turned to be Ramat Hash.'s top player in his first season with the team. Former Gardner-Webb University star has very solid stats this year. Nelson is in league's top in points (2nd best: 24.7ppg) and averages impressive 1.2bpg and 58.8% FGP.