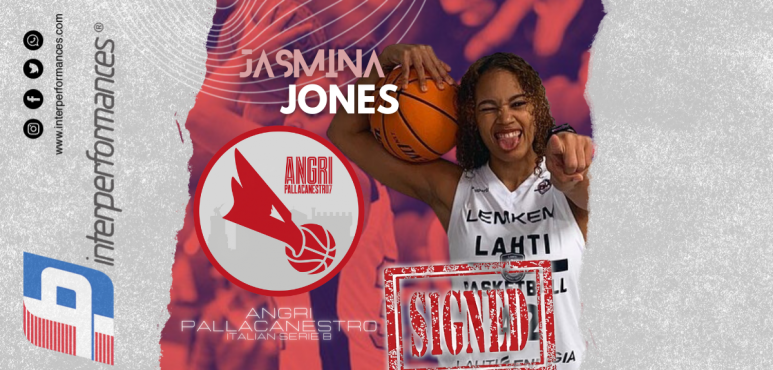 Jones Becomes Angri's Pioneer Foreign Acquisition
Italian Serie B team Angri Pallacanestro announced the signing of American- Finnish athlete Jasmina Jones for the remainder of the 2022-23 season, with an option for a second year. A versatile player, Jones is a small forward with the ability to fill in as a power forward. She boasts a strong shot from beyond the arc and a talent for assists. Jones has a diverse background, having grown up in Lathi, Finland and played for youth teams there before moving to the USA to play college basketball at Cloud County Community College and Bethel College. She returned to Finland this year to play for Team Lemkem in the first division. The acquisition of Jones is a historic moment for Angri Women's Basketball, as it marks their first ever foreign acquisition. The team and staff are dedicated to bringing the girls to a high level and are confident that Jones will positively impact the court. President Alfonso Campitiello had this to say about the acquisition: "This is a historic moment for Angri Women's Basketball, as Jones is our first ever foreign acquisition. We're excited to start a new journey with Jasmina and send a strong message to both our athletes and the city. Our goal is to bring the girls to a high level and we're confident that the team and staff will do everything they can to achieve this. We'd like to thank our partners for embracing this initiative and for their continued support in taking Angri Pallacanestro to new heights."
Jones will be arriving in Italy on Sunday and will be available to play in next match on February 12th against Basilia Basket Potenza.