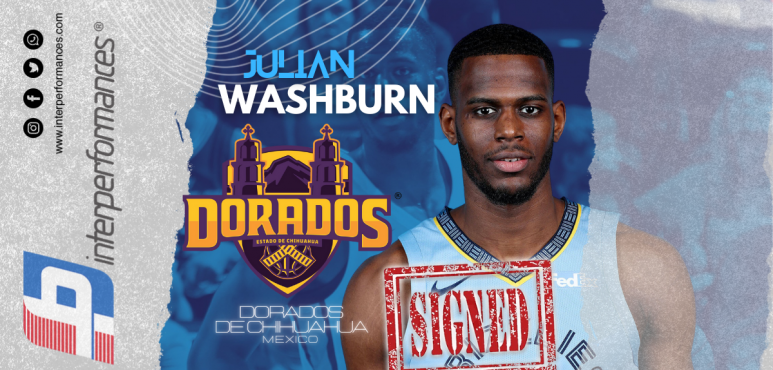 Julian Washburn signs with Dorados de Chihuahua in Mexico
American 6.8 forward Julian Washburn has signed with Dorados de Chihuahua in Mexico. Washburn's signing is the result of a successful collaboration between Interperformances and Reverse basket agency, which we thank for the collbaoration in this deal.
The 29-year-old, who stands at 203cm, is a UTEP alumnus and a former member of the USA Senior National Team. Last season, he played for London Lions in the UK-BBL, where he averaged 8.5ppg, 6.9rpg, and 2.0apg. He also played for the team in the FIBA Europe Cup and BBL Cup, where he made a significant impact on the court. His stats from last season include a 50.0% field goal percentage, 33.1% three-point percentage, and 75.0% free-throw percentage.
Washburn's previous experience includes playing for the Delaware Blue Coats in the NBA G League, where he averaged 7.2ppg, 2.6rpg, and 1.2apg in 17 games. He also played in the NBA G League Final in 2021. Furthermore, Washburn has traveled the world, playing professionally in Germany, New Zealand, and Australia, in addition to North America.
In 2020, Washburn played for Dorados in the Mexican LNBP and had impressive stats, averaging 22.5ppg, 6.0rpg, 1.5apg, and 1.0spg in two games. We are excited to see him return to Mexico and play for Dorados de Chihuahua, where we are confident that he will make a significant contribution to the team's success.
At Interperformances, we are thrilled to have facilitated Julian Washburn's signing with Dorados de Chihuahua, and we look forward to watching his continued success on the court.