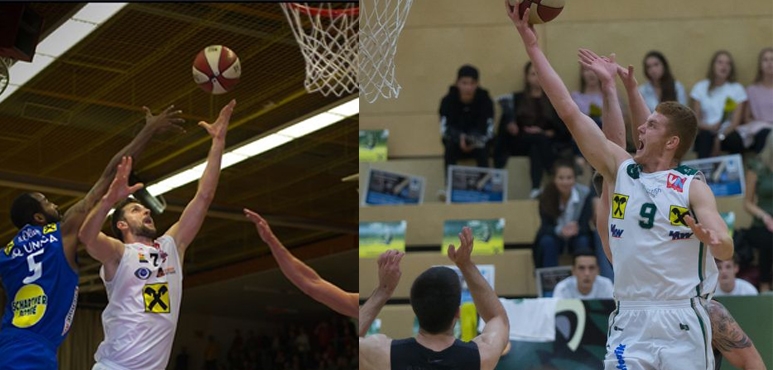 Lamesic and Medori MVPs in Austrian Div 1 and 2
Naturalized Bosnia and Herzegovina Power forward Davor Lamesic put on an extraordinary performance in the last round for Wels, receiving a Interperformances Player of the Week award for round 3 of the Austrian A Bundesliga. The 35-year old player was the main contributor (20 points, eight rebounds and three assists) to his team's victory, helping them to outclass, Furstenfeld with 39-point margin 111-72. Wels is placed at 5th position in Austrian A Bundesliga.
In the team's last game Lamesic had a remarkable 75.0% from 2-point range. He has many years of experience at Wels, through which he has constantly improved. Davor Lamesic has solid league stats. He is in league's top in points (5th best: 19.0ppg), rebounds (9th best: 7.3rpg) and averages impressive 78.6% FGP.
Great numbers also in the Austrian second division where Spanish Javier Medori had an amazing evening for Lions receiving a Interperformances 2.Bundesliga Player of the Week award for round 1.The 25-year old forward had a double-double of 44 points and twelve rebounds in the game against the league's best team Raiders.
In the team's last game Medori had a remarkable 87.5% from 2-point range and got five three-pointers out of 6 attempts. He turned to be Lions' top player in his first season with the team. He is league's best scorer. Medori is in league's top in rebounds (4th best: 12.0rpg) and averages solid 87.5% FGP and 83.3% from behind 3-point line.