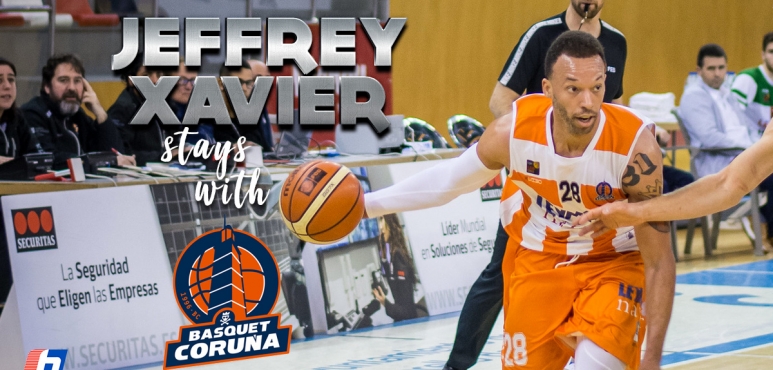 Leyma Basquet Coruna confirm Jeffrey Xavier
Spanish club Leyma Basquet Coruna and
Jeffrey Xavier
decided to continue their journey together for the 2019/20.
Jeffrey joined the team in December 2018 in a very delicate moment for the club and he announced that he's glad to stay with a club in a city where he and his family feels so comfortable.
In 23 games in the Spanish LEB gold, Xavier collected 10.5 points, 3 assists, and 2.5 rebounds.