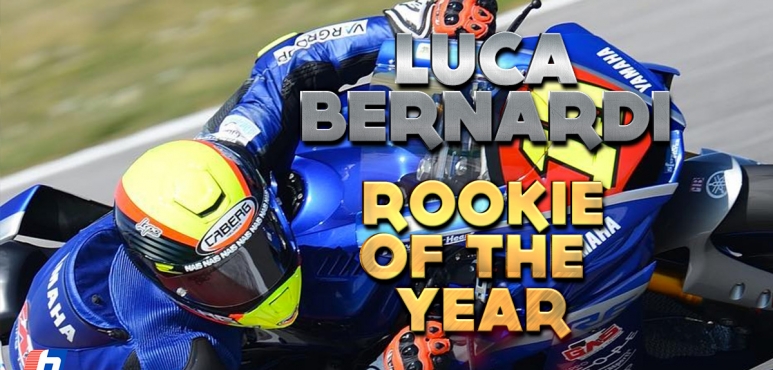 Luca Bernardi Rookie of the Year 2019
The 2019 CIV Championship (Italian Speed Championship) just ended, crowning Luca Bernardi as best rookie of the season, for the SuperSport 600 category. In the latest 2 rounds of the year in Vallelunga, Luca crossed the line in 7th and 6th position. In Race 1 Luca had a good start, but in order to avoid a collision he ended up in 15th place, from which he quickly recovered, climbing back up to the 7th position. Better placement in Race 2, where after 16 laps he finished in 6th position.
With these 19 points earned in the past weekend the Gas Racing Team rider ended the season in 11th position, with 66 points, granting him the title of Best 2019 Rookie in the SS600 category.