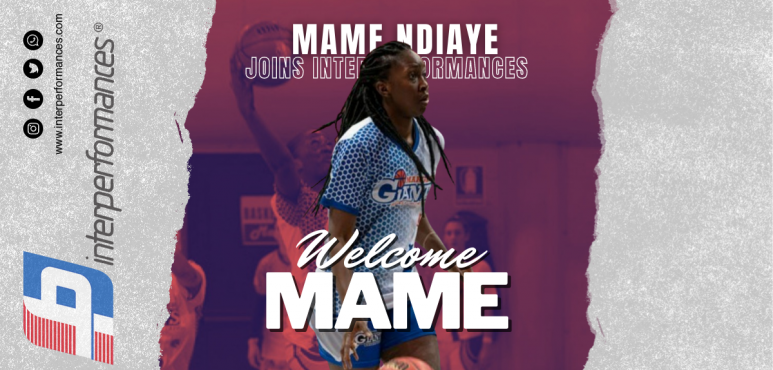 Mame Ndiaye joins Interperformances
Interperformances is glad to announce the addition of Mame Ndiaye to our roster of talented athletes. Mame is a 24 year-old female basketball player hailing from the Veneto region of Italy, where she began her Italian basketball journey playing for Basket Marano Vicentino (Serie C), Virtus Venezia (Serie C), Giants Marghera (Serie B), with also a stint in Campania, with Virtus Ariano Irpino
Throughout her career, Mame has consistently demonstrated a strong work ethic and dedication to improving her skills on the court. She has a passion for the game that is evident in her play, and she always gives her all in every game.
We are excited to welcome Mame to the Interperformances family and look forward to working with her to help her reach her full potential as a basketball player. We have no doubt that she will be a valuable asset to our agency.
We are confident that Mame will thrive in her new role and we can't wait to see what the future holds for her as a member of the Interperformances team. Welcome to the family, Mame!